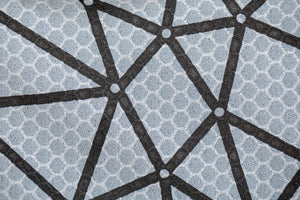 BODY COOLING RACE APPAREL
No matter how much preparation cyclists do, if they are not prepared for high temperatures, it can end their race. Investing in heat management is an area that continues to grow with researchers and scientists looking at everything, from nutrition and training to equipment and kit. Bioracer is at the forefront of these developments. We developed an innovative cooling concept, with a fabric that features Graphene technology.
TOKYO: HOT & SWEATY
Over all these years, we developed and created speedwear able to conquer the most severe circumstances but there was nothing quite comparable to Tokyo 2020, which were the most demanding in Olympic history. With temperatures above 30 °C and a high humidity level, these Japanese conditions affected the core temperature of all athletes striving for eternal glory. That's why we introduced Graphene technology to support our Belgian, Dutch and German athletes in their road to Olympic silverware. Graphene proved to be the ideal innovation to beat those extreme hot conditions.
Where previous technologies could only focus on heavy pre-race cooling, this technology provides a gradual cooling effect while racing. Ultralight and highly conductive, graphene adds thermal management functionality to the traditional cycling apparel. It pulls heat away and dissipates it faster, therefore enabling the body to use less energy regulating body temperature. Using the air flows to gradually cool the graphene, the rider's speed plays a crucial role. This means there is more energy conserved for making a decisive break-away.
COOLING FOR INDOOR CYCLING
Even when winter arrives, there is no need to move your Graphene Jersey to your cycling closet. Those cold and rainy circumstances form the ideal excuse to take your bike indoors and switch your local roads for the digital tarmac of Zwift and RGT. In fact, cycling indoors is much more demanding than it sounds like. You do not have to cope with heavy rain and icy wind, but sweat and heat will inevitably take over when you are training indoors. So, do not underestimate the circumstances of your own living room!
INDOOR TESTED ON THE WORLD CHAMPIONSHIPS ESPORTS
Our Graphene technology has already proven its value to the world of indoor cycling. In December 2020, the first Cycling Esports World Championships took place on Zwift. We provided our Belgian indoor cyclists with specially developed Indoor Graphene Jerseys to prevent their body from overheating. This way, they were able to keep their body temperature stable and to put all their precious energy into racing their virtual opponents.
Lionel Vujasin, our first Belgian finisher in sixth place, was completely blown away by the impact of the Graphene technology as he said: "The cooling aspect of the Graphene Jersey did a wonderful job. I even had to lower the power of the fan because it was getting chilly. Moreover, this indoor jersey wicks away sweat perfectly!"
DISCOVER MORE BIORACER STORIES