SPRINTER - YOUR FAVOURITE FOR BOILING HOT RIDES
Looking for comfortable cycling apparel to brave the burning sun? Here it is! The Sprinter line is made to enjoy the sun, on the bike and on a terrace. Hold on, dark fabrics and sunshine… there must be a better option, right? Well, these Sprinter jerseys will prove you wrong and show the power of dark-colored apparel against a burning sun! Thanks to its reflective properties, the Coldblack™ material protects against harmful UV radiation. Furthermore, the 4 way stretch gives you extra freedom of movement to enhance your riding experience and enjoy your summer ride even more.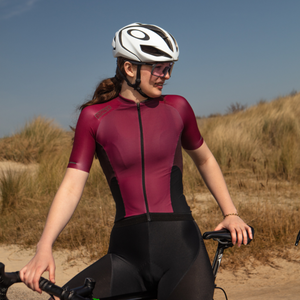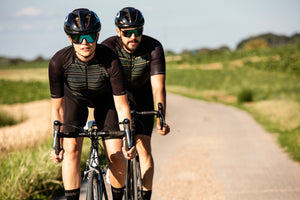 In contrast to other dark fabrics, the Coldblack technology reflects the sun's heat rather than absorbing it. UV-protective (Factor 50), sweat wicking and fast drying, this jersey is ideal to brave the burning sun.

The back pockets offer you enough storage space for all your cycling essentials and make them easy to access when out on the road. The zip pocket ensures a safe cycling journey for all your valuables (smartphone, keys, wallet,..)

Perfectly integrated into the Sprinter design, these 360° reflective inserts are here to enhance your visibility in darker circumstances.